How To Improve Your Overhead Garage Door's Security & Protection
If your front and back garage door are not opened or closed properly, there is a high chance of becoming a victim of Burglars. As they can easily target your property at night or the time when you're away. So, you should gear up your overhead door with the top-notch security equipment to keep your entire home or family safe and protected.
Why You Really Need To Secure Your garage door?
You might be using your garage for store vehicle and some of your less used items as well as gardening automotive equipments and tools. And, these things attract burglars even more to your home. When the criminals get pissed off by invading your home through the back or front door, they will eventually attempt by breaking your garage door. This is especially true in case of internal or attached garages.
Here are some essential tips that you need to follow to keep burglars away from your attic.
1) If you are planning to go on trip, be sure that your door remains closed and locked. As thieves are clever and waiting for the moments, when homeowners are not around. So, before leaving always check your door twice for additional security.
2) It is highly recommended that you should change or enhance your door locks. You can opt top quality locking garage door bolts, as they are usually compatible with all makes and models of garage doors.
3) Another preventative tip is, you should install a garage defenders. Generally it is very efficient and effective for up and over doors. This can block the tilt action of the garage door and the sight of it can already discourage intruders.
4) Most effective and protective solution any homeowner can do with their home i.e. installing an overhead door alarm system.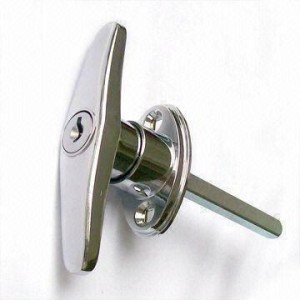 But few important that you just need to remember when it comes to garage door protection.
1) If you think that you need to enhance your present garage door's mechanism itself, then it's best to talk with a professional garage door technician, who will ensure that your door's motor and safety systems are not deteriorated, which can void warranty.
2) Replacing your existing garage door with a new one is the most ideal decision you can take. So go to latest and high quality door that has better safety and security features.
These right and upgraded garage doors or home safety tips will surely make your home burglar-free, safe, secure and protective throughout the life.
We, at Garage Door Vaughan offer a wide range of sectional garage doors and their openers to both commercial and residential in Vaughan and the surrounding areas. Contact us anytime, our highly skilled professional team is ready to fulfill all your garage door needs with affordable services and solutions.